GitHub is free now!
by Winson · April 15, 2020
I am very happy to get the message today that GitHub is freee for use the private project now!
Please find the below mssage from GitHub: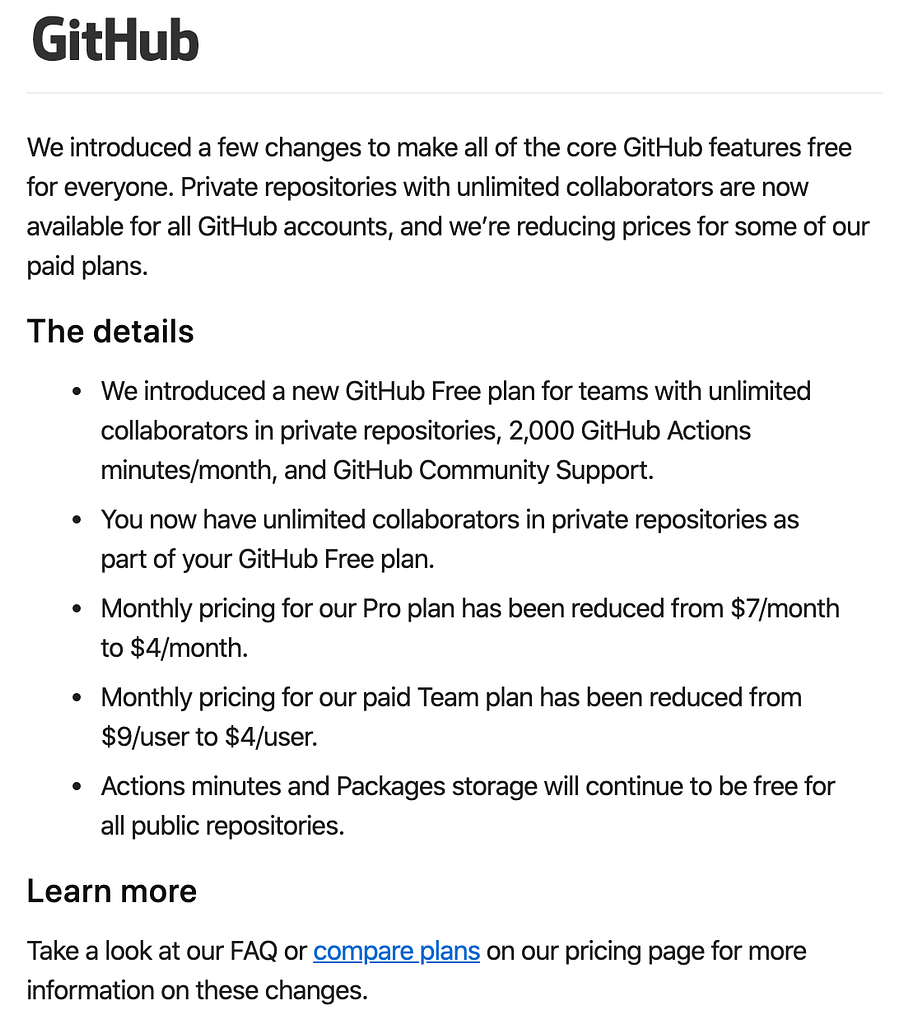 And I tried to create the private project right now, just feel tha's cool! 😁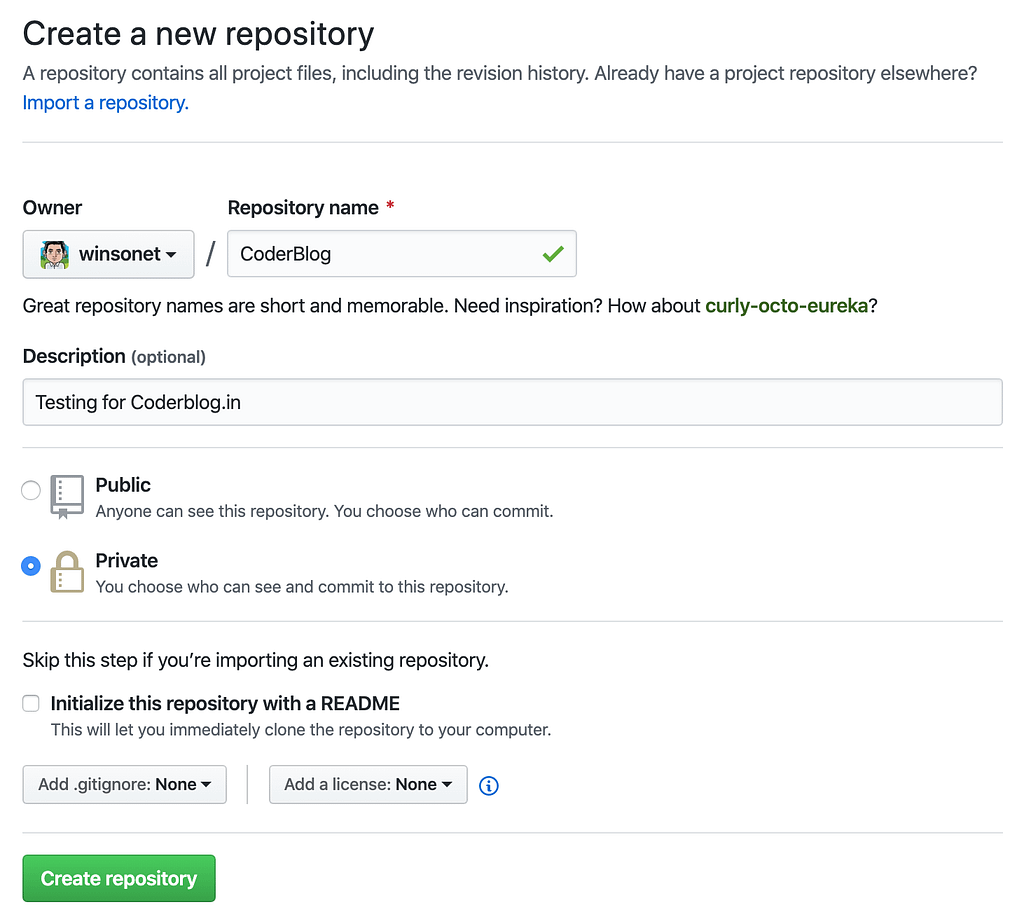 3,253 total views, 1 views today
You may also like...