The best trading platform for c# programmer
If you want to trade the Forex, futures, indices, cryptocurrencies… maybe the first trading platform that comes to your mind is MT4 or MT5, these are very common platform and they can let you do automatic trading by program, and if you are a programmer, you can create the trading strategy yourself, but if you are a c# programmer, I will highly recommend the cTrader platform, because this is developed by c# so you can easy to create your own indicator and trading strategy, and the layout is much prettier than MT4 & MT5 😆
cTrader support web/PC and mobile platform, that's mean you can use it in any platform, and it has a very nice and modern interface :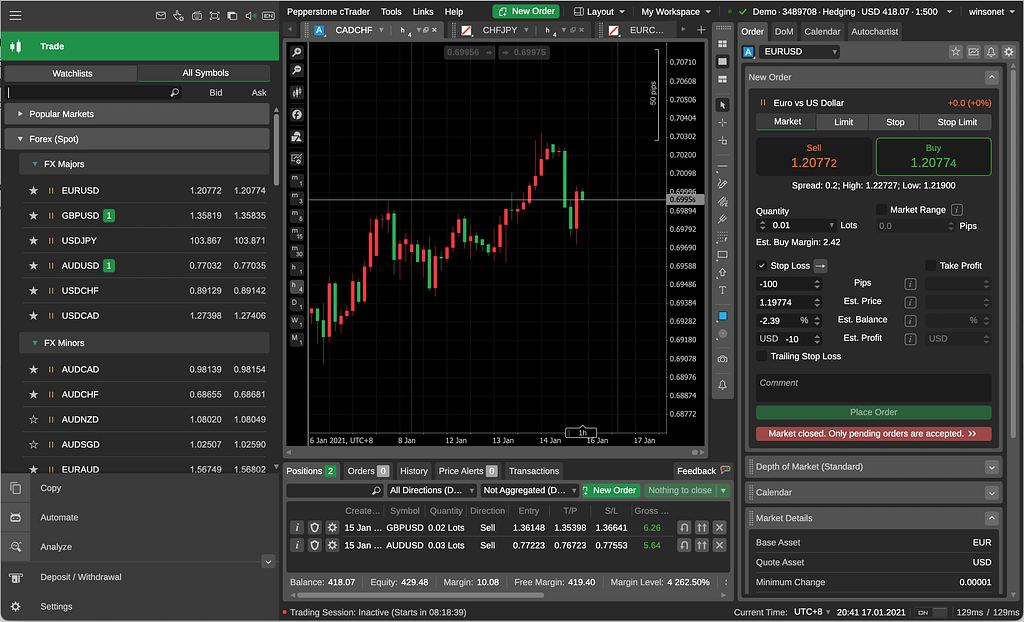 And the drawing function also works better well than MT4 & MT5.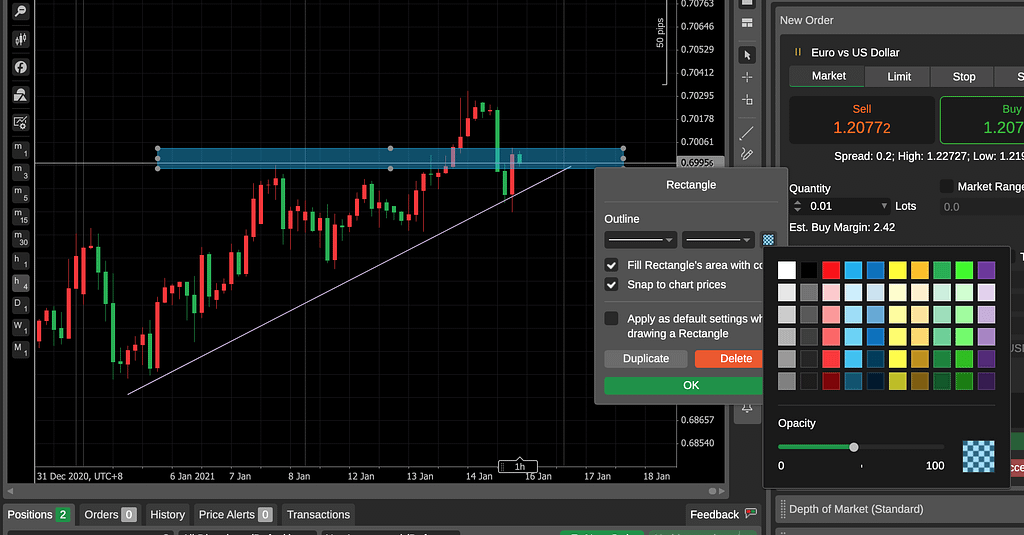 I am very like the bind same symbol and sync it in different window function, when you change the symbol it will also change in other windows, that's mean you can watch the multiple timeframes at the same time:
If you want your drawing object (e.g trend line, arrow line) sync to other windows, you just need to install a Sync Objects indicator will be ok!
There are also many useful functions in cTrader, you can find them by yourself if you are Interested 😄
1,622 total views, 2 views today
You may also like...