How to create the Transmission service in Synology NAS

Transmission is a powerful cross-platform download tool, it can support the HTTP and BT files. Have you thought that using the Transmission in your NAS? It will help to download the BT files all the times
OK, let's do it!
At first, your NAS must be supported Docker, because the transmission will be based on Docker for installation.
There are many transmission versions in Docker, but I feel better with "linuxserever/transmission", so just search this in your Docker and download the image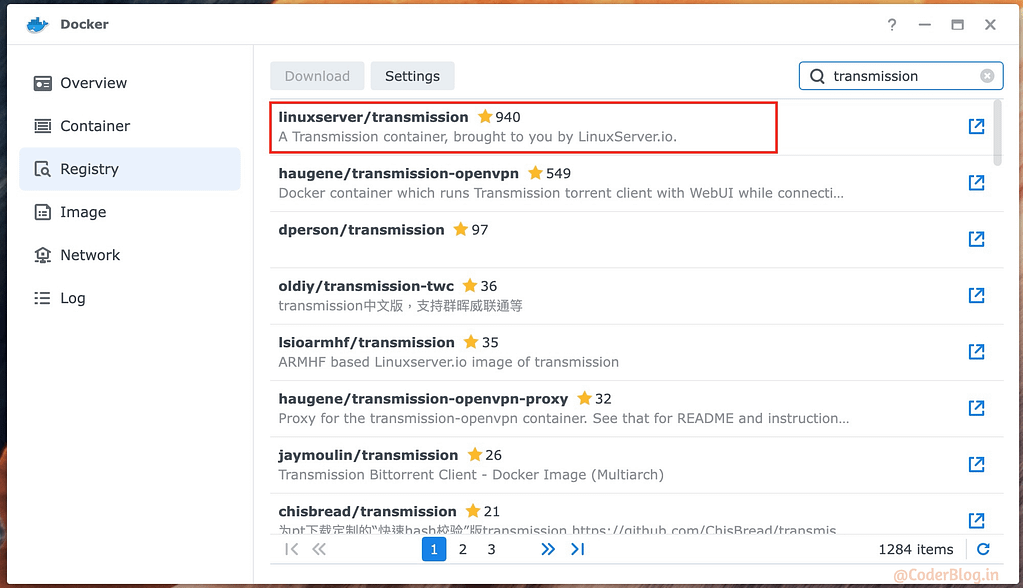 After downloading the image, just launch it
You need to do some settings, create the folders to map to your NAS's folders, this is important, if you don't set that, you will cannot find the downloaded files
Set the port as default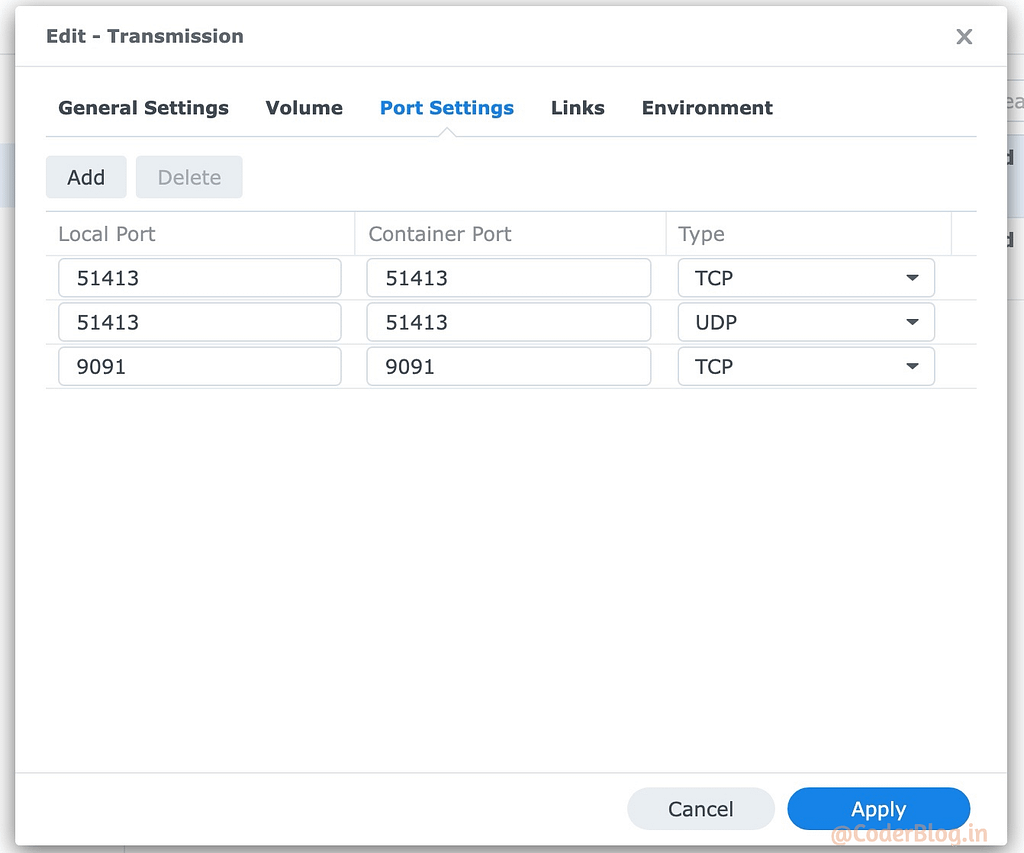 And then set the environment, you can set the "TRANSMISSION_WEB_HOME" value for difference theme, it supports the following theme UI
 /combustion-release/, /transmission-web-control/, /kettu/ and /flood-for-transmission/.
When you have done just start the service, you can go to your NAS IP to access the transmission service
http://your-NAS-IP:9091/transmission/web
If everything is ok, you will see the below screen
Very cool, right?
724 total views, 1 views today
You may also like...